Wake up on the beach
Waking up with the sound of the sea in the background and a wonderful view: the North Sea and the wide sands are laid out ready and waiting for you. An overnight stay on the beach at Vrouwenpolder is guaranteed to be a unique experience! Enjoy the beach life from a luxury lounge sofa on the patio.
The Beach Houses have a luxurious and modern interior, with all the comforts of home. Enjoy breakfast at this unique location or appreciate the peacefulness of the beach on a quiet morning. It's great to be the first onto the beach early in the morning, for a refreshing dip in the sea! Or to take in a splendid sunset on a sultry summer evening. A top-class beach holiday!
Our Beachhouses
Location of the beach cottages
On the beautiful wide beach at Vrouwenpolder behind the Veerse Dam, there are 25 beach cottages belonging to Breezand Vakanties where 4, 5 or 6 people can stay overnight. It is a clean, safe and child-friendly beach and it still has plenty of space. There are lifeguards who make sure you are safe, and the beach is maintained and kept clean every day by the beach services. Sunbathing, swimming, playing with the kids in the fine, pure sand, and popping into one of the many beach pavilions occasionally to enjoy a refreshing drink... exactly what a beach holiday should be like!
When the tide is out, lovely creeks appear that are great for the kids to play in. The cottages are on the part of the beach where dogs are also allowed.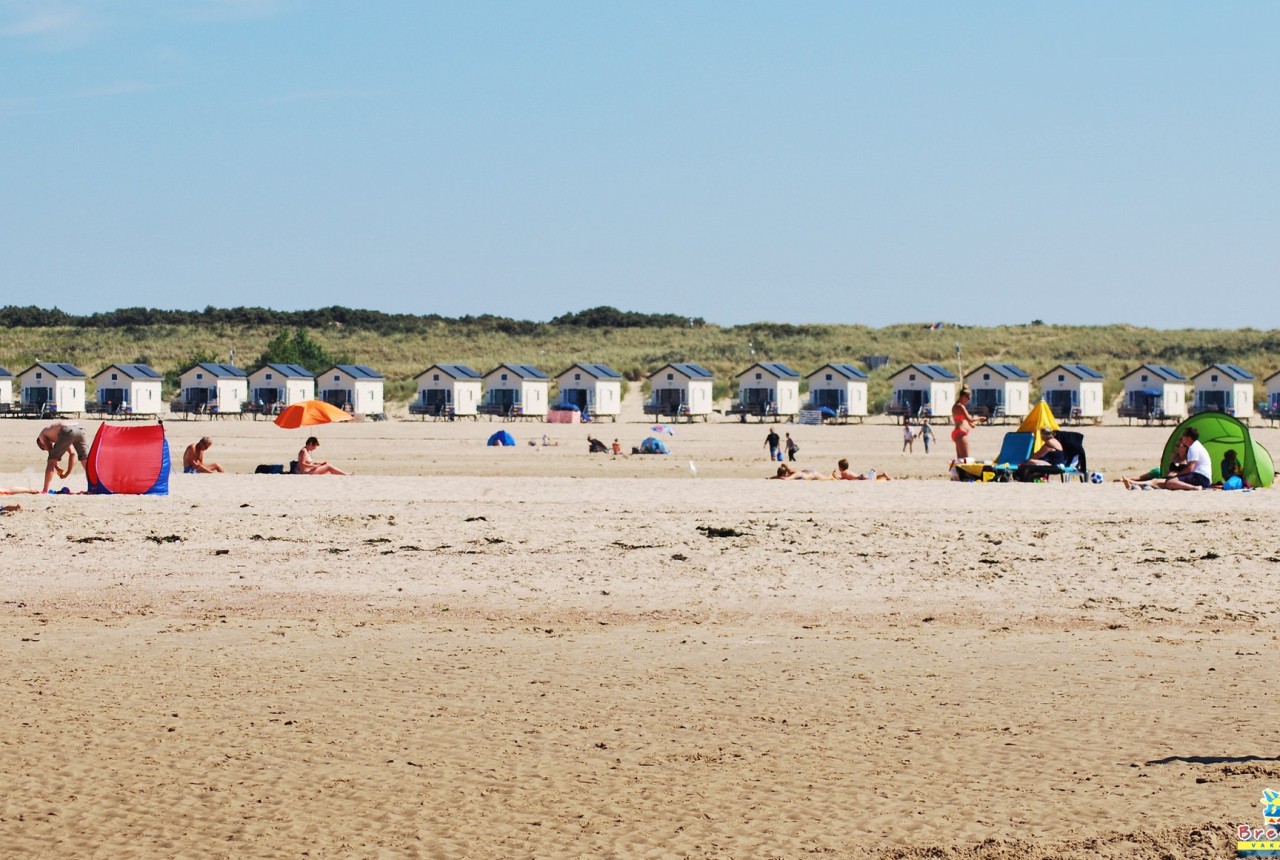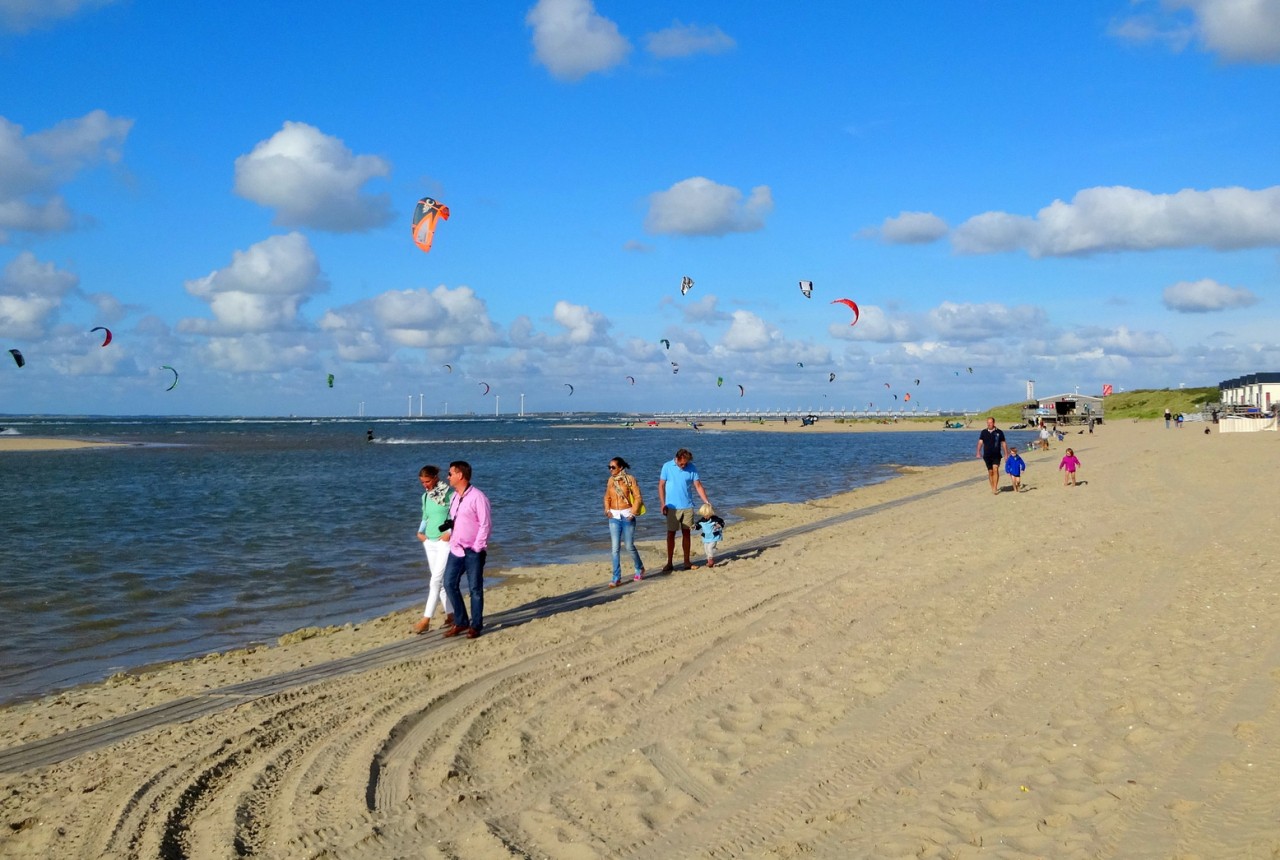 A pleasant place to stay
The overnight beach cottages have a cosy living room with a TV, Internet, central heating for if the evenings turn chilly, and a sheltered patio with a lounge sofa for you to relax on. Outside, there are two deckchairs, a parasol and a windbreak (with a wooden mallet).
Behind the living room and kitchen are the shower and washbasin plus separate toilet. The cottages have been decorated in crisp colours.
Fully fitted kitchen
The kitchens are fully equipped, including:
dishwasher
microwave
fridge with freezer compartment
gas cooker with extractor hood
Nespresso coffee machine
Toaster and whistling kettle