Enjoy the Zeeland dunes in luxury!
The Duinhotel is a hotel with all the creature comforts, just behind the dunes of Vrouwenpolder, walking distance from the beach. Just the freedom and comfort you need for really relaxing!
Wake up in a luxury suite, hear the sound of the sea in the background when you open the patio doors to a wonderful view... An overnight stay in Duinhotel Breezand is guaranteed to be a unique experience.
Enjoy a luxury breakfast every day in Brasserie Dune and make the most of the tranquillity that the surroundings have to offer. It's great to get out onto the beach early in the morning, for a refreshing dip in the sea! Or you can take in a splendid sunset on a sultry summer evening with a last drink in the trendy inner garden with its pool and sauna. That's what a day's like in our new Duinhotel!
Duinhotel Breezand
Spacious and luxurious hotel rooms
Private patio of at least 12m2
Free Wellness & Fitness facilities
Heated indoor pool
200 metres from the beach
Prices are inclusive breakfast
Free parking
40 car charging stations
Secured bicycle shed with charging points
Guaranteed lowest price
Free WiFi
Wake up by the sea
An overnight stay starts by immersing you in the experience, starting when you arrive at the Duinhotel. It exudes calmness, comfort, dunes, beach, sea and luxury. These elements are clearly reflected in the design of our suites.
The stylishly furnished suites have everything you need and they are the ideal starting point for a relaxing stay on the Zeeland coast, with the beach, sea, Veerse Meer lake and Zeeland hinterland all within walking distance.
The suites (30 to 60 m²) have a 43" Phillips Smart TV (with Google ChromeCast), Nespresso coffee and tea equipment, a safe, refrigerator, air conditioning, fast and secure Internet, Nilson box spring twin beds that are great to sleep on, a lounge sofa and/or armchair and 2 lounge chairs on the large, private roof patio (12 to 40 m²). The suites' high-quality sanitary fittings comprise a spacious walk-in shower, a double washbasin, a radiator for the towels and a separate toilet.
Click here for detailed information about each type of suite: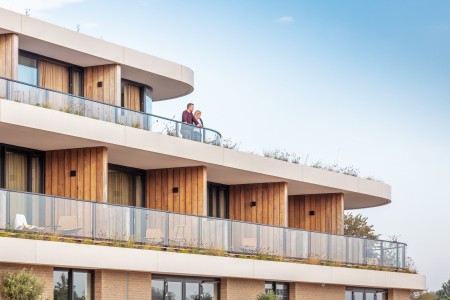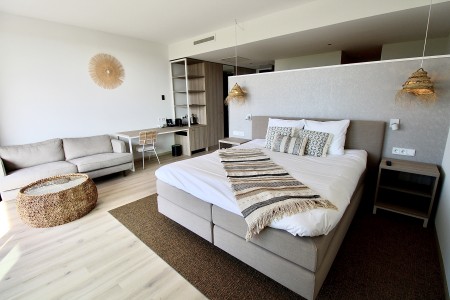 Brasserie Dune
At Brasserie Dune can you expect a surprising menu of delicious fish, meat and vegetarian dishes with a chef's local and international culinary twist here and there. In addition to delicious dishes, Dune also offers a nice range of quality wines, cocktails, mocktails and surprising coffee specialties. You are very welcome in our Brasserie!
Lunch 12:00 - 16:00 hour
Dinner from 17:00 - 21:00 hour
We recommend making a reservation.
Reserve by email: info@brasseriedune.nl or call: +31 (0)118- 591414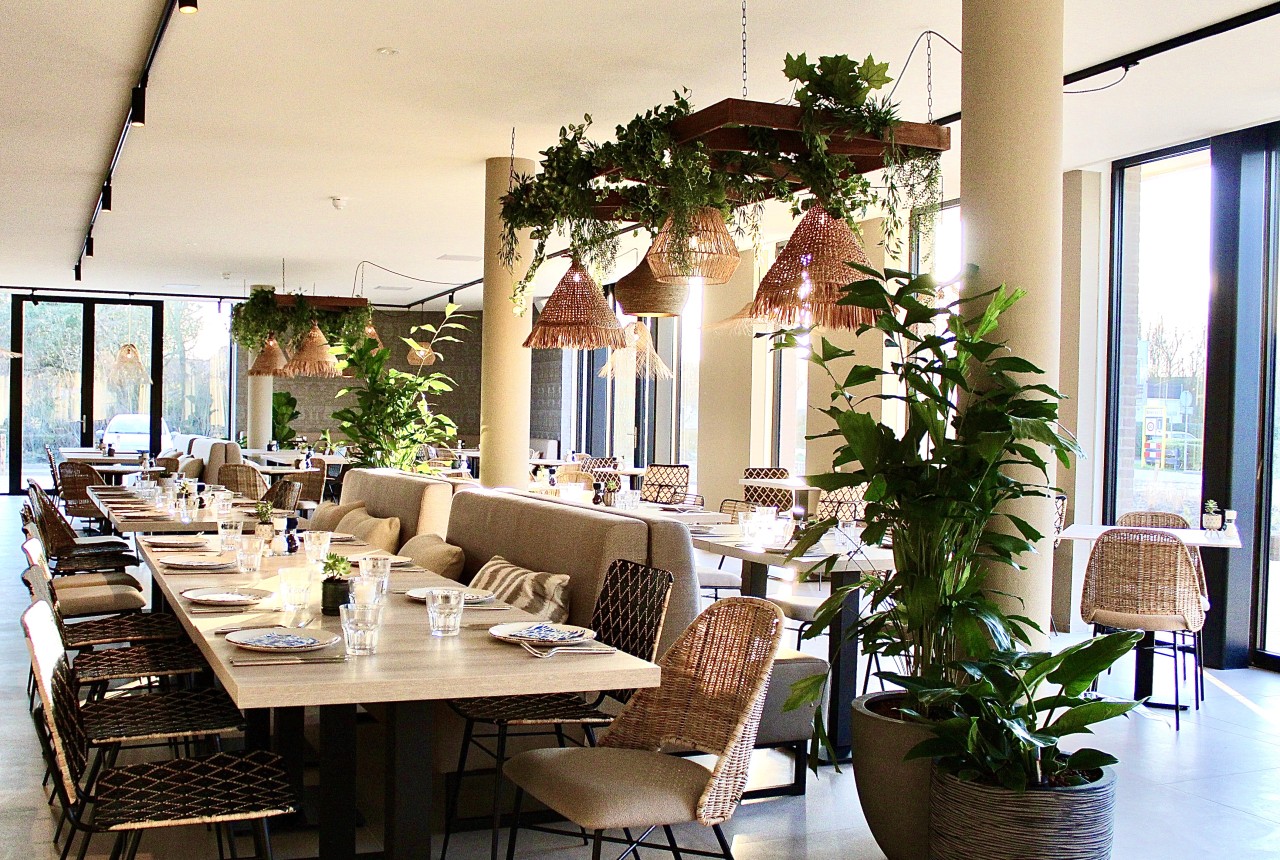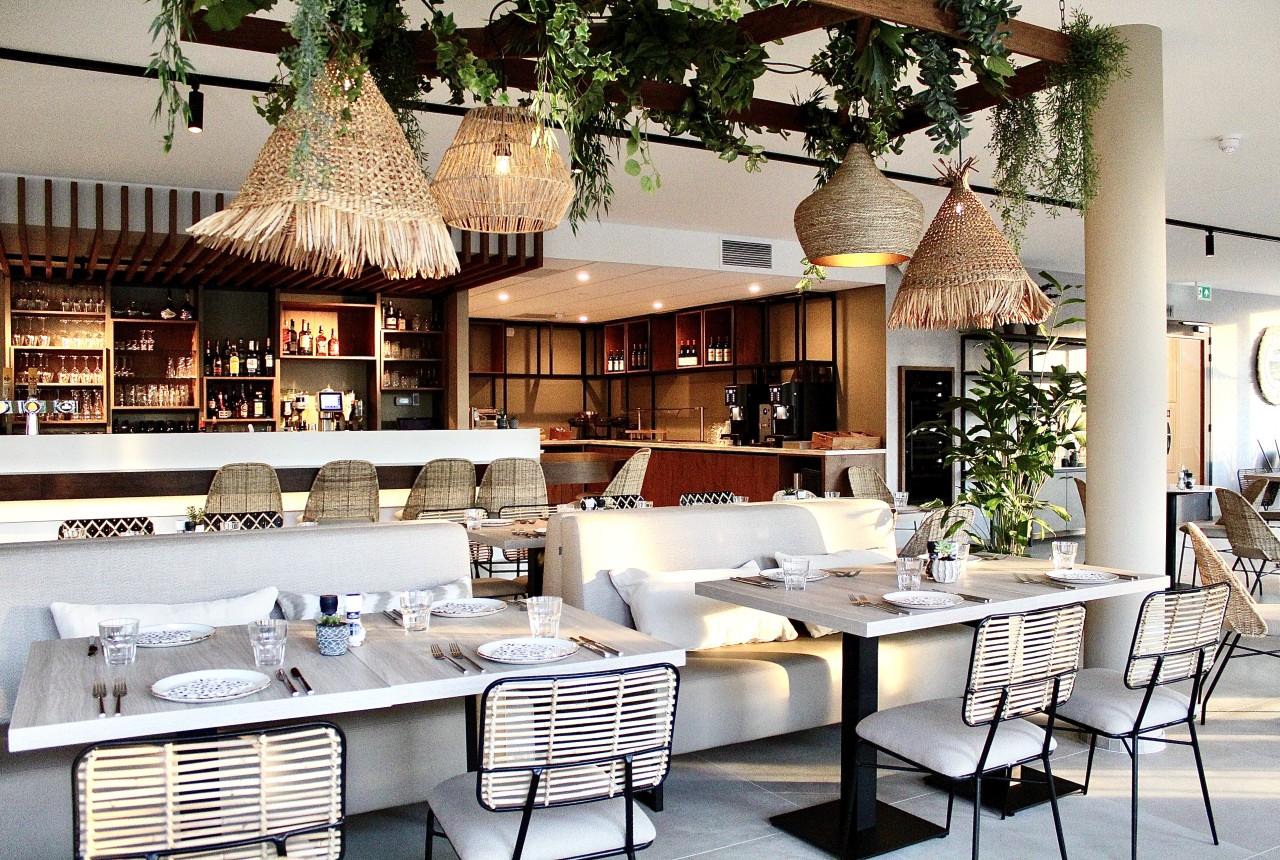 Stay well during your stay!
The word 'wellness' is central at the Duinhotel. In addition to the designated wellness rooms, a complete wellness facility has been built. It comprises a massage room, sauna, steam bath, fitness room, a garden where you can relax and a heated indoor pool.
Start the day nice and relaxed by swimming a few lengths of the heated indoor pool. Or sunbathe during the day in the inner garden, taking a quick dip in the water every now and then. The heated indoor pool is luxurious and great for relaxing! It is free of charge for Duinhotel guests, of course.
In our wellness room, you can also use a luxury Finnish sauna and steam bath free of charge every day.
Swimwear mandatory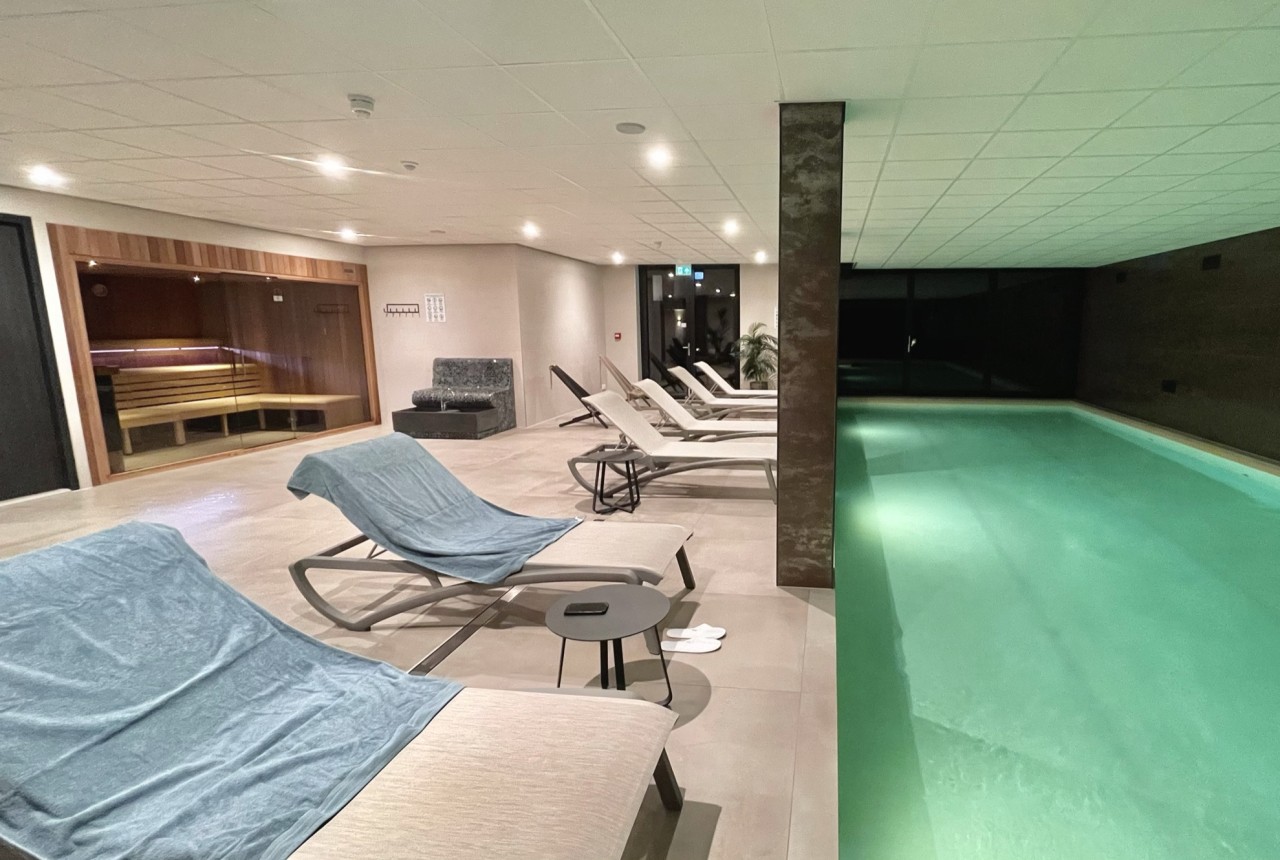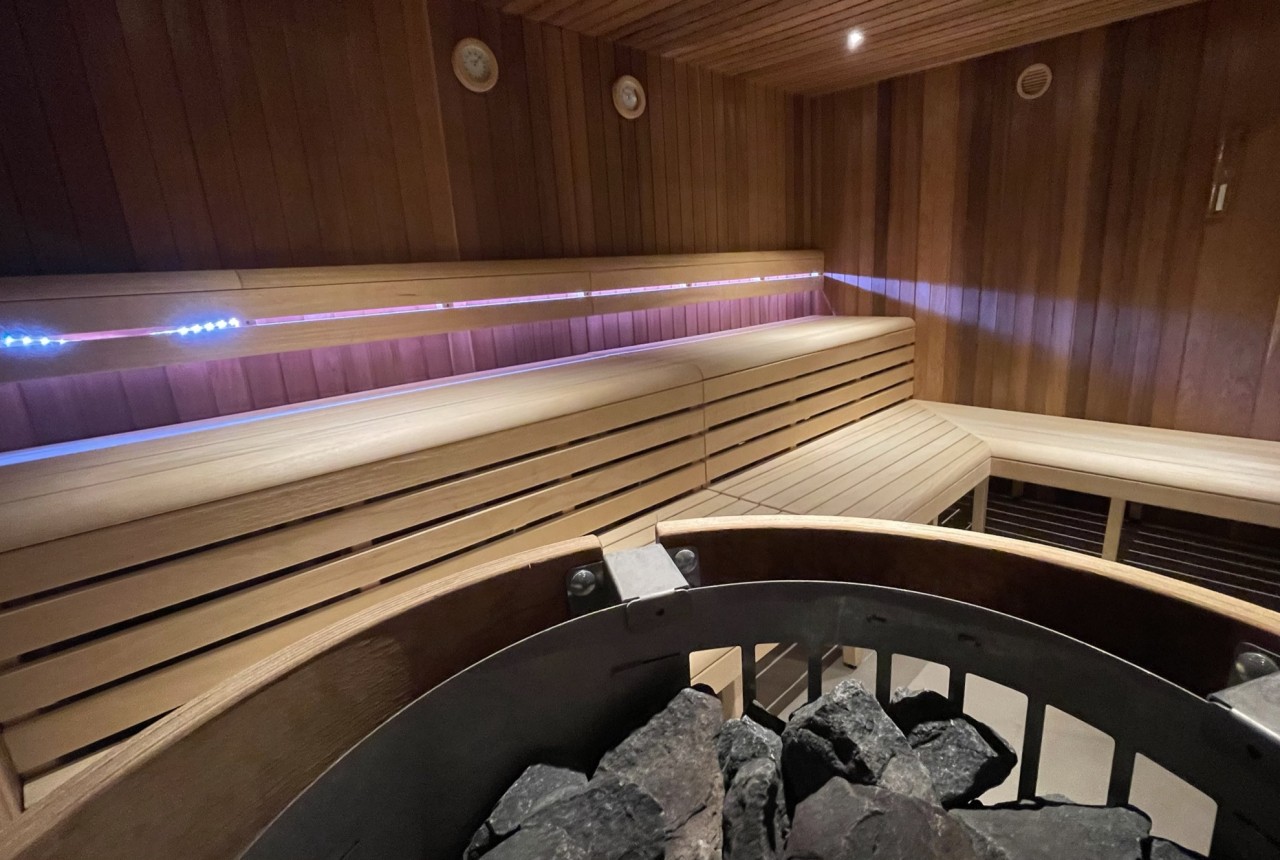 Breezand Gym
Duinhotel Breezand also has a sports area. The Breezand Gym has rooms for fitness, cardio and strength training. Hotel guests can use the various items of professional TechnoGym equipment such as a cross trainer, exercise bike, treadmill and free weights. The hotel also has a massage room that is available on request. The fitness room is free for all hotel guests to use.
The gym is open every day from 08:00 to 21:00.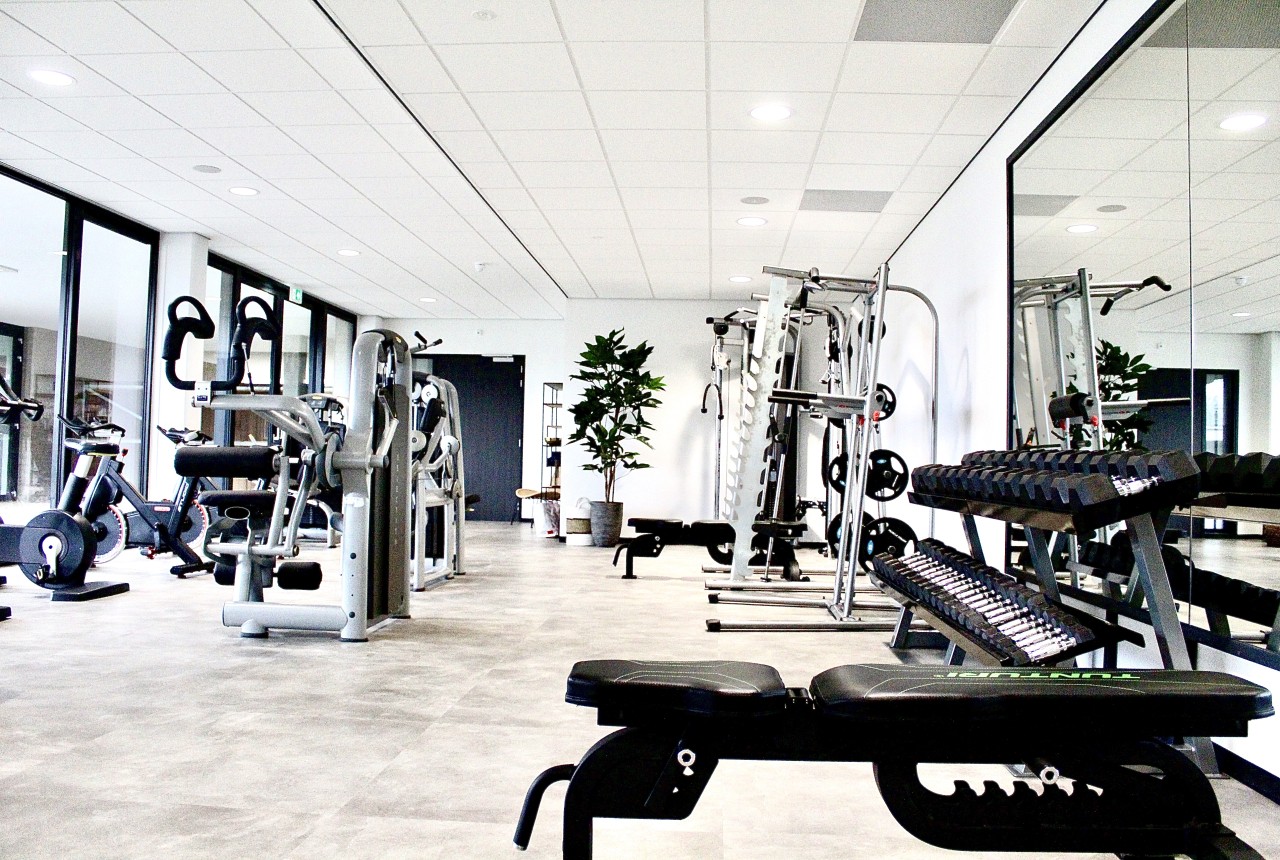 Eating out in Vrouwenpolder
The inner person mustn't be ignored when you're visiting Vrouwenpolder, of course. That may even be the reason why you're visiting Vrouwenpolder... There's a wide variety on offer, in contrast to what you might have expected from a village like this.
There is genuinely something for everyone. That includes all kinds of fish and shellfish and other seafood, naturally enough for a village right next to the North Sea and the Veerse Meer lake.
Take a look here at all the great restaurants in Vrouwenpolder and some other recommendations for the surrounding area!