Welcome!
Dear hotel guest, welcome at Duinhotel Breezand! At Duinhotel Breezand you are in the right place to enjoy coastal Zeeland. Our hotel is located right behind the dunes and you will find the small village Vrouwenpolder only 800 meters away. The hotel has 41 spacious suites, spread out over 2 floors and is completely smoke-free.
This information page will give you a clear insight in our services an facilities. If you have any additional requests or questions, please do not hesitate to contact one of our team members. We wish you a very pleasant stay and hope you have a wonderful time in Vrouwenpolder!
Follow us on social media, and stay up to date about the latest events and information. Don't forget to share your experiences and tag us in your photos!
@DuinhotelBreezand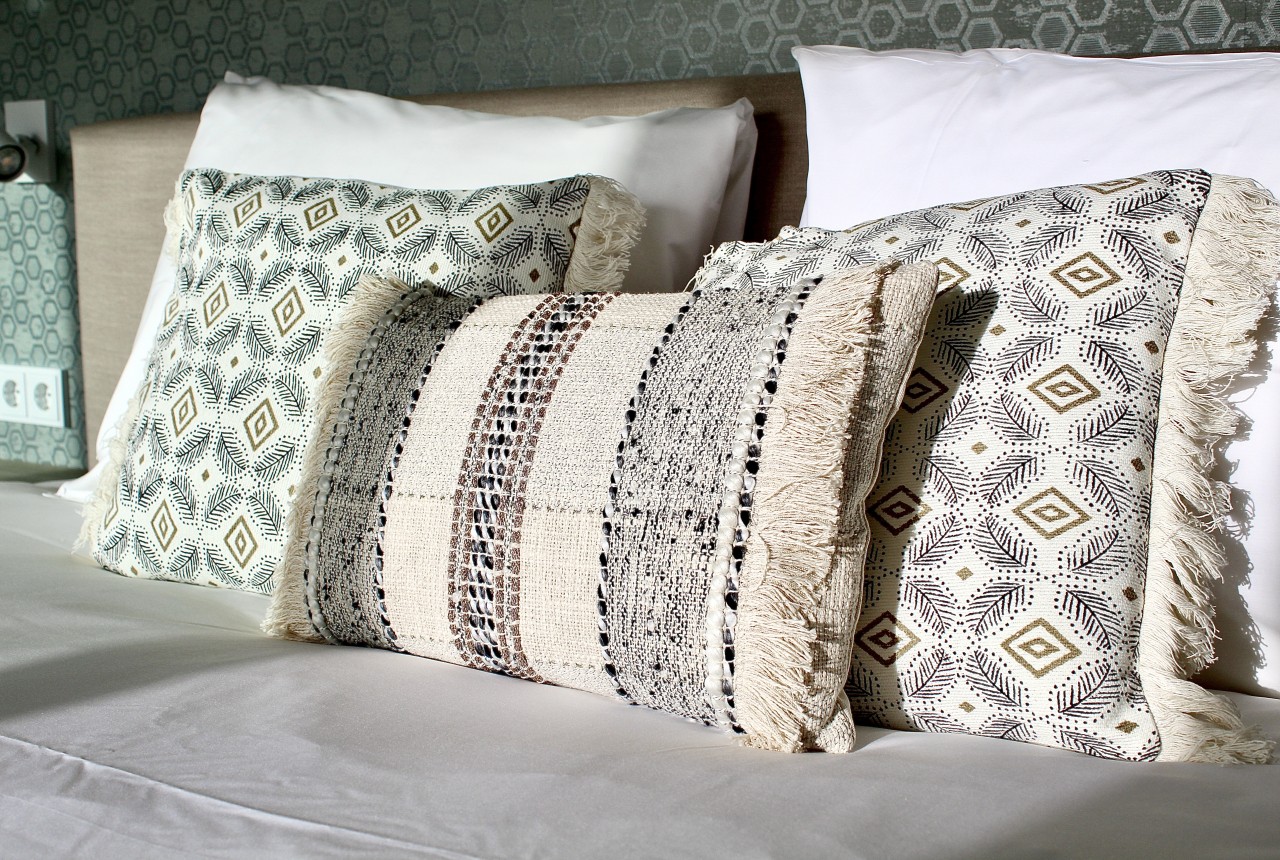 Important phone numbers
Reception: 0031 118-593133 (during opening hours)
Emergency number reception: 0031 118-435045 (after opening hours)
Alarm
In case of emergency we ask you to contact the reception during opening hours (0031 118-593133). After opening hours you can contact the emergency number of the reception 0031 118-435045, in case of emergency (ambulance) 112.

Pharmacy : 0118-612538
Medsen Apotheek
Krooneveldweg 2, 4332 BL Middelburg
For non-prescription medicines you can go to the Plus Supermarkt in Vrouwenpolder.

Holiday Doctor
The holiday doctor is available from 2 July to 2 September 2022. The holiday doctor efficiently and safely wants to assist you during the peak tourist season. Visit the following website and follow the instructions: https://huisartsenspoedpostzeeland.nl/vakantiedokter/

Doctor
Going to the doctor is only possible after making an appointment. We can maken an apointment for you at the reception. Or you can contact one of the following GPs yourself:
Serooskerke 0031 118-591212
't plein 2, 4353 BX Serooskerke
Veere 0031 118-501271
Markt 36, 4351 AH Veere
Do you have an urgent medical issue in the evening after 17:00, in the morning before 08:00, or during the weekend, which can't wait until the next working day? You can contact the out-of-hours-GP service. 0031-88-0228104, Krooneveldweg 6, 4332 VL Middelburg
Veterinarian: 0031 118-581443
D.A.P. Walcheren
Oude Domburgse weg 33A, 4356 CB Oostkapelle

Police: 0900 8844
In case of emergency: 112
Dentist:
Domburg 0031 118-582304
MakDo Mondzorg, Westweg 4, 4357 BN Domburg
Veere 0031 118-501830
De Stigter, Van Borselelaan 38, 4351 NP Veere
Hospital: 088-1250000
ADRZ Goes
's-Gravenpolderseweg 114, 4462 RA Goes
ADRZ Vlissingen
Koudekerkseweg 88, 4382EE Vlissingen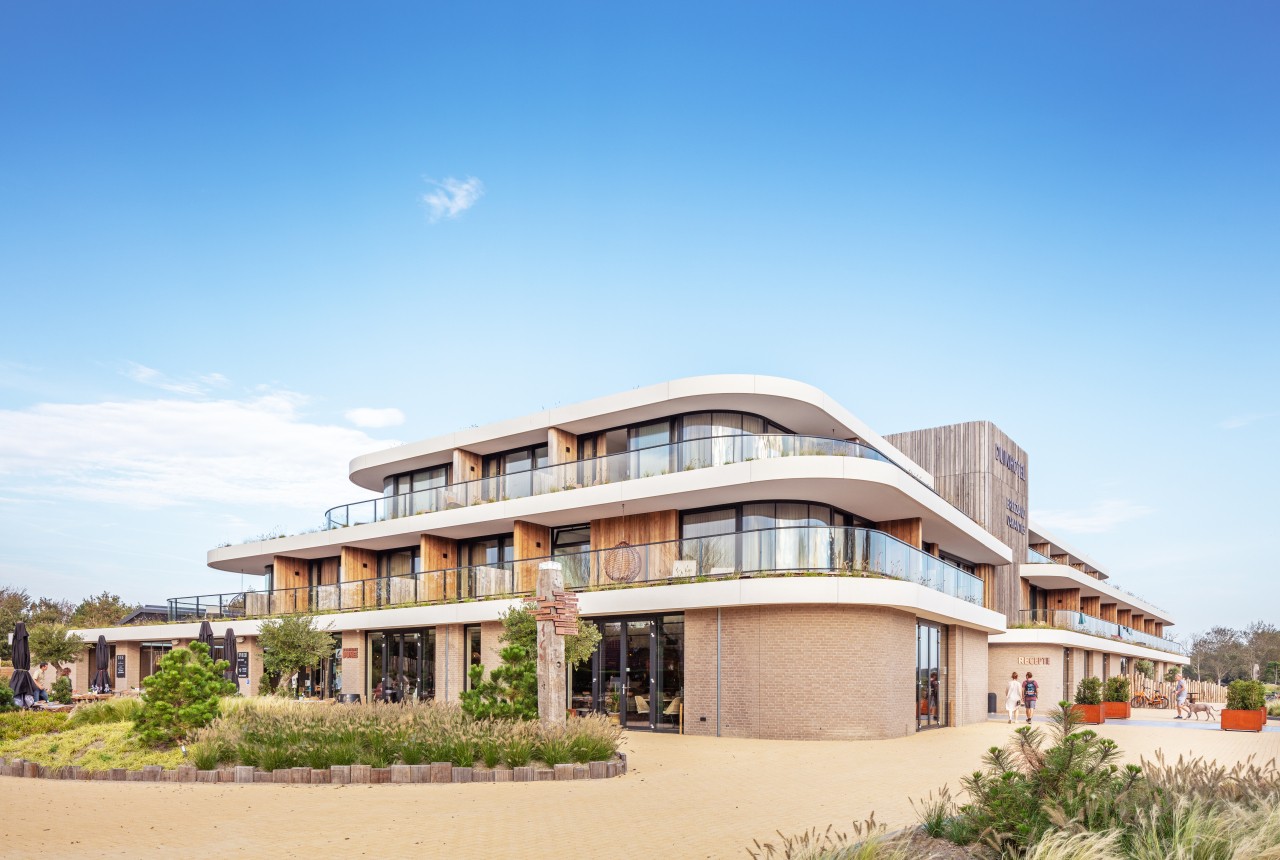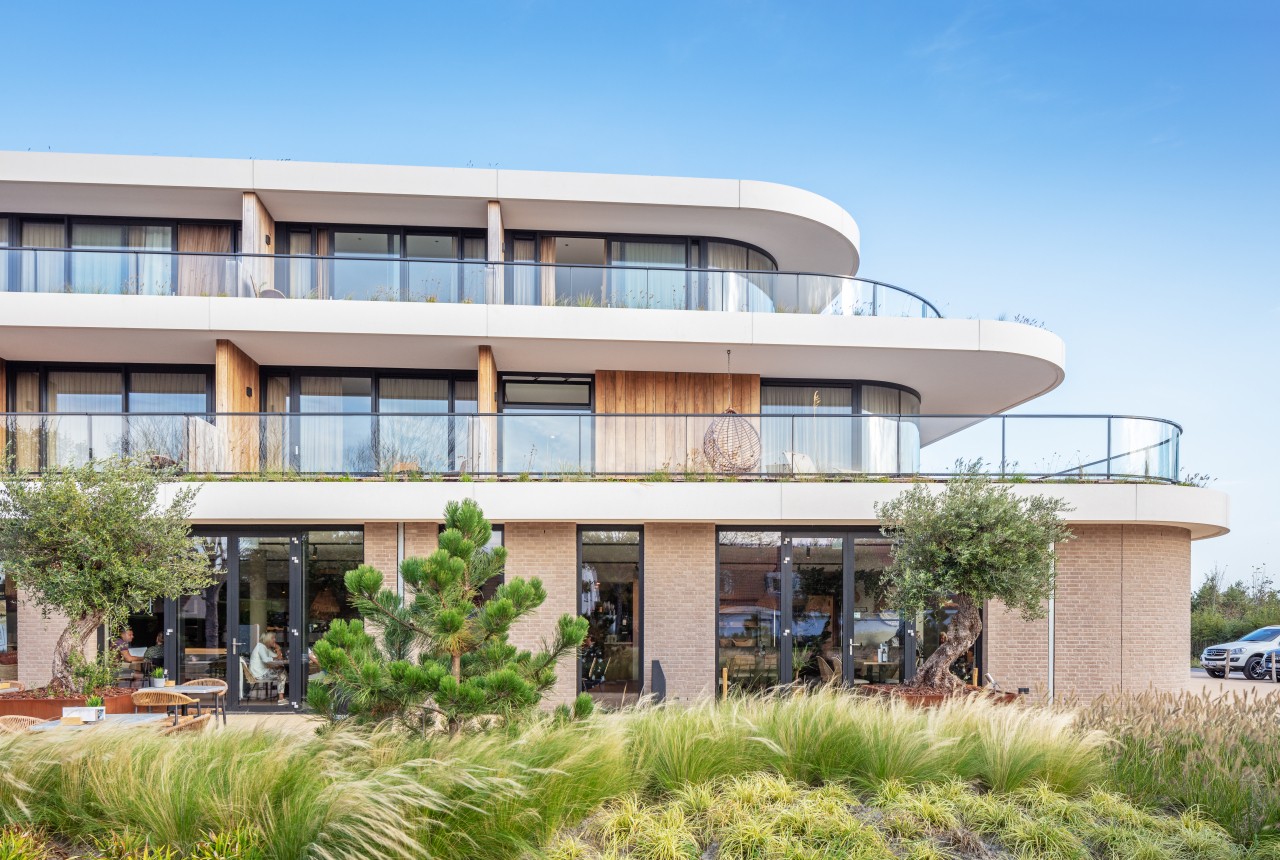 House rules
House rules for your and our safety. In the regulations below you will find the most important house rules that apply within Duinhotel Breezand. We kindly ask you to respect and accept our rules.
GENERAL RULES:
All instructions from employees of this hotel, related to the house rules, must be followed. Complaints and/or comments can be reported to the reception.
In case of fire, keep calm. Report any fire to reception and/or hit the nearest fire alarm.
In the event of a general fire alarm, leave the premises immediately and follow the instructions of the staff.
There are cameras in various places within the hotel. In the event of calamities and/or incidents, these recordings can be shown to authorities as supporting material. Lost and found items must be handed in at the reception. Duinhotel Breezand is not responsible for loss or theft of you belongins.
The management of this location and/or persons working at the hotel cannot be held liable for any injury and/or material or immaterial damage that guests may experience.
IT IS FORBIDDEN TO:
Take hotel property outside the building. If property of Duinhotel Breezand is intentionally damaged, one can be held liable for the repair and/or renewal costs.
Consume, use, trade or carry narcotics.
Causing nuisance to another, for example through loud music, obnoxious behavior or noise of any kind.
Smoke in the room. If we find that there has been smoked in the room, we are forced to charge €200 cleaning costs. If the fire alarm goes off as a result of smoking in your room, the call-out costs of t he fire service of €325 will be charged to you.
In all cases not provided for in these regulations, the management of Duinhotel Breezand will decide.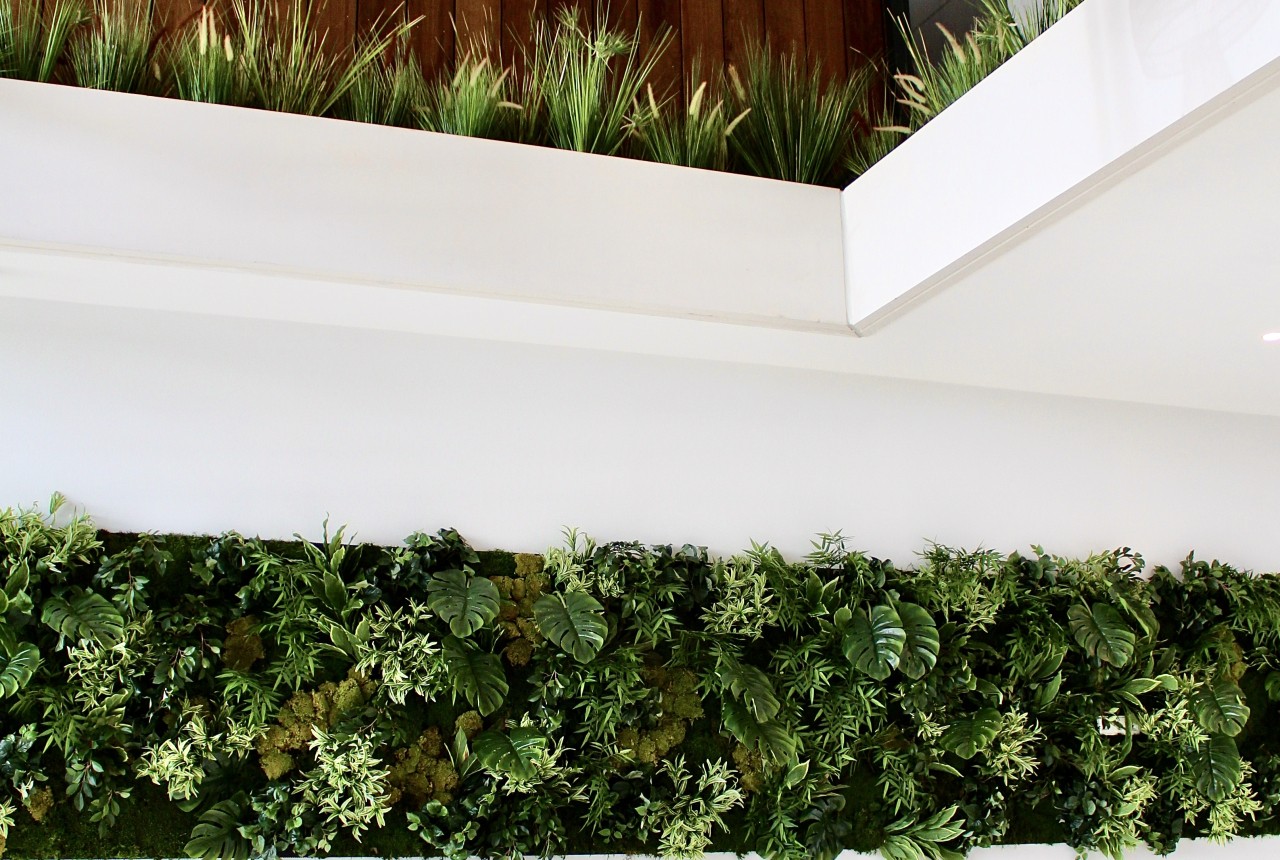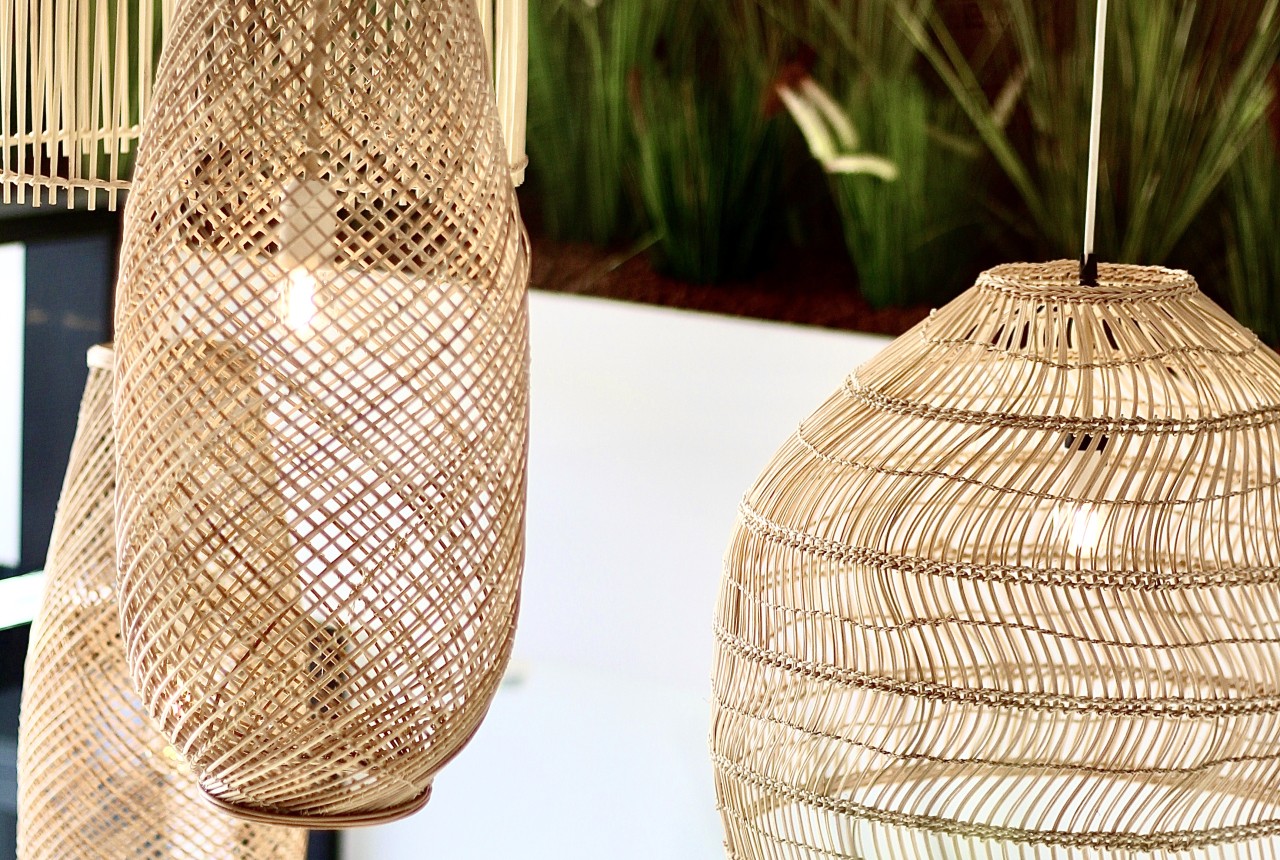 Useful information
Allergies
Do you have an allergy? Or do you follow a certain diet? Please indicate this in advance at the reception.
Luggage
Temporary storage of your luggage is possible at the reception. The hotel is not liable for loss, theft or damage.

Electricity
The hotel has 230 Volt alternating current. There are several sockets available in your room and bathroom.
Lost and found items
You can contact the reception for found and/or lost items.
Gym
The gym is open daily from 08.00 am to 09:00 pm.
Pillow
In every Suite there is 1 extra soft Eco pillow in the closet. If you would like 1 more, you can ask at the reception.
Climate control
The climate system you hear in your room is also an air conditioning, and can be operated manually. You can adjust the desired temperature between 18 and 24 degrees. The air conditioning itself switches between cooling and heating. You can manually set the speed of the fan.
Safe
Each room has a safe, in which you can keep all you valuables. Always empty the safe when you leave, and keep the door open for the new guest. If the safe is closed on arrival, please contact the reception. When you want to use the safe, enter a six-digit personal code and finish with a (#). The code is set when you close the safe. As soon as you open the safe, this code expires and you are free to set a new code or use your previous code.
Late check-out
It is possible, if available, to request a late check-out, this gives you the opportunity to use your room until 4 pm. For information and availability, please contact the reception.
Make Up Room
If you wish to inform the housekeeping that your room may be cleaned, you can activate the 'Make Up Room' option. This will then be visible on the display on the outside next to your door.
Minibar
Each room has a minibar. This is standard equipped with 2 bottles of water. You can order additional packages at the reception.
Do not disturb
We will not disturb you if the display shows the 'Do Not Disturb' sign. If the light is still activated after 1 pm, we may no longer be able to clean your room. In this case, you can request clean towels at the reception. Do not forget that on the day of departure you must check out by 11 am at the latest.
Breakfast
A good start of the day, with an extensive breakfast buffet. The breakfast buffet is at Brasserie Dune from 8.30 am to 10.30 am. Inquire about the possibilities if you have allergies or food intolerance's.
Smoking
Duinhotel Breezand is a non-smoking hotel. If you have been smoking in the room or out of the window, we are obliged to charge €200 as a fee for cleaning the room.
Taxi
At your request we can order a taxi.
Checking out
Check-out is possible until 11:00 am, if available you can request a late check out, which gives you the opportunity to use your room until 4 om. For information and availability, please contact the reception.
Wellness & Swimming pool
The wellness area is open daily from 8 am to 9 pm. Swimwear is mandatory.
Wifi
Free wireless, fast and secure internet is available throughout the building. You can connect to the network: @Free wifi Breezand (no password is required).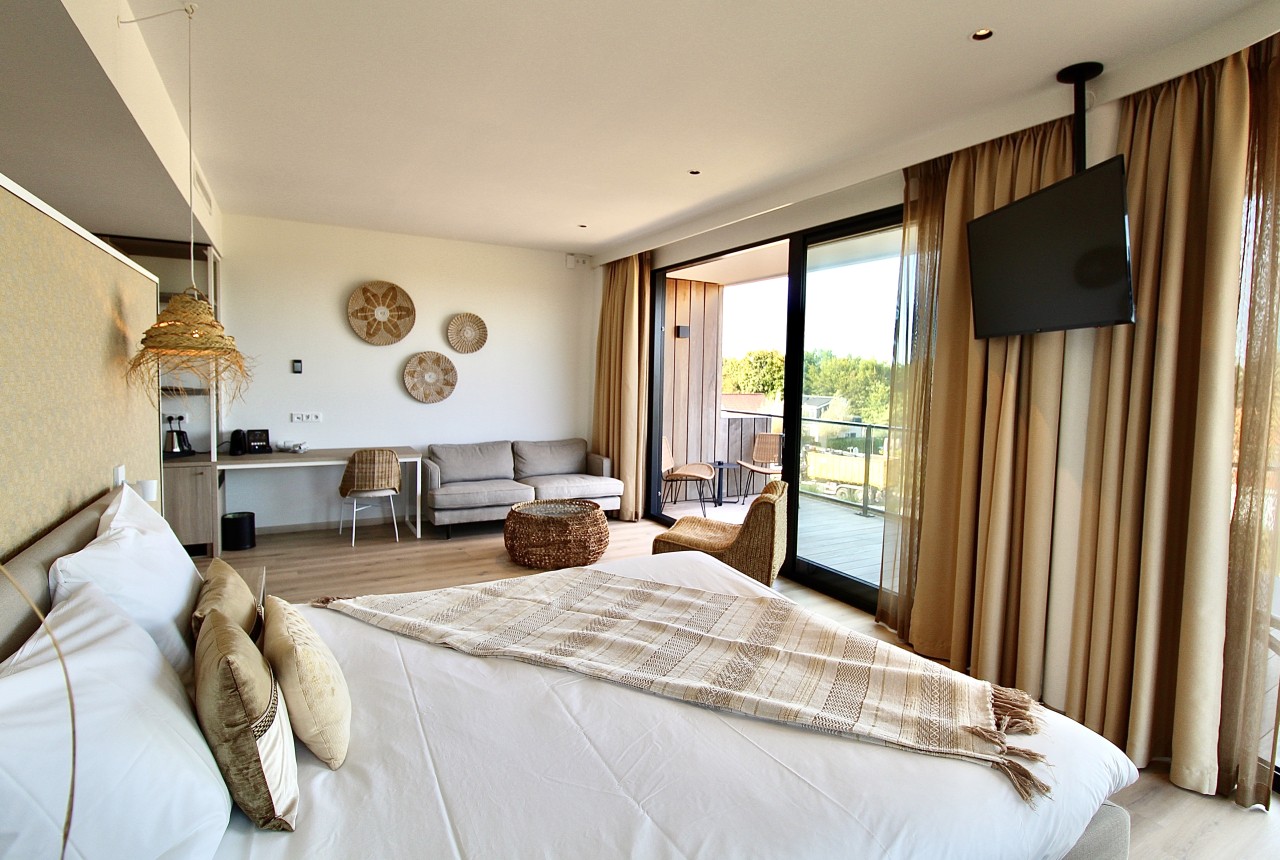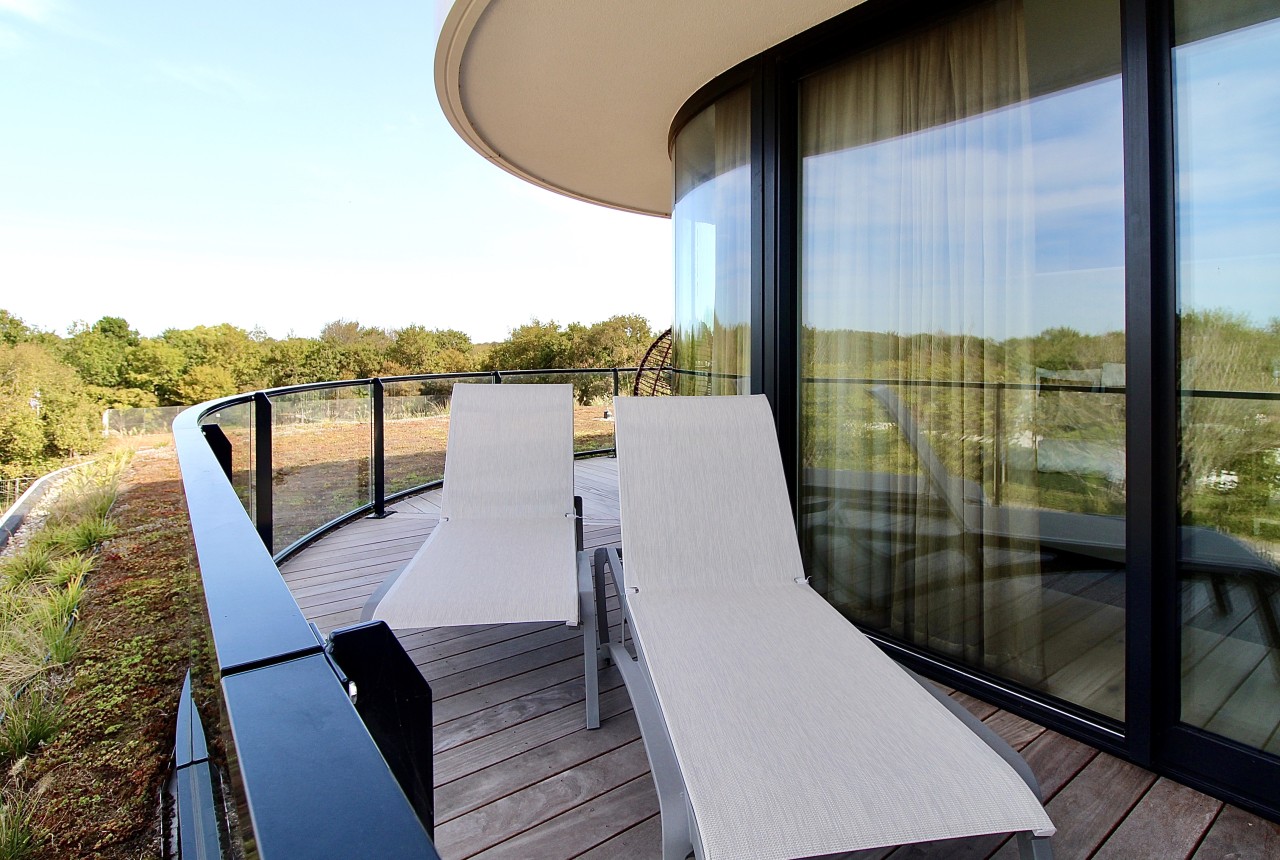 Taking care of the world
At Duinhotel Breezand we do everything we can to make your stay a success and at the same time we try to burden nature and the environment as little as possible. We achieve a major effect with small measures, without compromising your comfort.
For example, we often work with local entrepreneurs, which means that our menu mainly contains products from the region. This is not only socially responsible, but also fresh and delicious! But there is more: from environmentally friendly hand soaps and shampoos to energy efficient appliances. And from atmospheric LED lighting to charging point for electric bicycles an cars. Even the fire extinguishers are filled with ECO foam and have an environmental characteristic.
And as for your comfort? We use water economically, but in such a way that you can still enjoy a lovely, warm shower after a long day.